The Museum is currently closed but will be open
for upcoming Special Events.
Check our "2022 Calendar of Events" for details.
Coming Soon!
14th Annual Festival of Trees
Be Merry! Vintage Pop-Up
It's the most beautiful time of the year….
Join us for Festival of Trees
December 9 & 10
Silent Auction of Magical Trees to Benefit the Museum
Going On Now!
Be Merry!
Art @ the Museum
Holiday Edition
Osterville Historical Museum's Virtual Exhibit and Online Sale featuring renowned Cape Cod artists.
We hope you enjoy viewing these wonderful pieces. We can't thank you enough – both artists and patrons – for your ongoing support!
Featuring Renowned Cape Cod Artists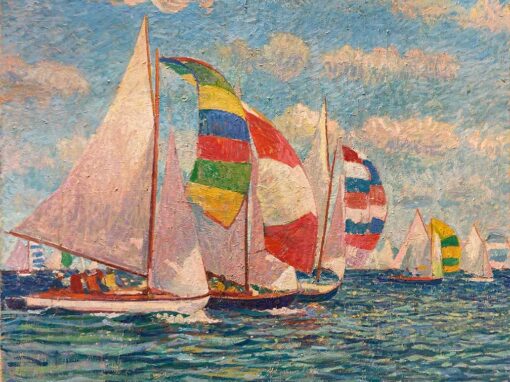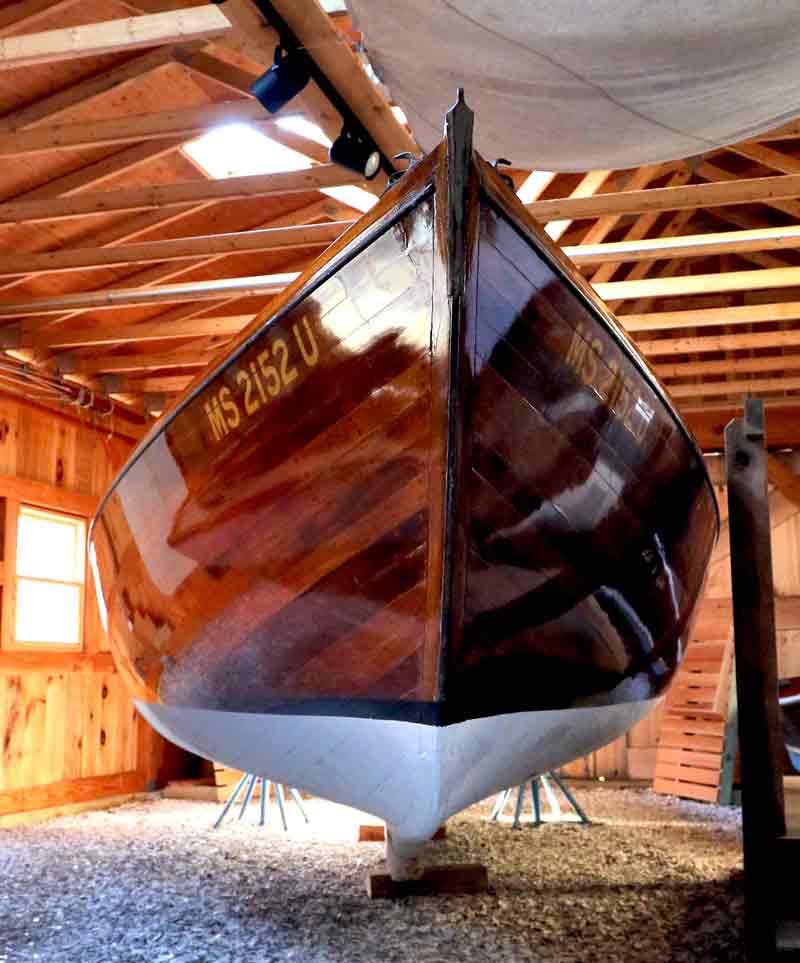 Welcome to the
Osterville Historical Museum
Home of the Crosby Boats
We are dedicated to preserving the history of the village of Osterville. Located near the charming seaside, the Museum complex sits on lovely grounds which are highlighted by an 18th century herbal garden and a 19th century ornamental garden. The Museum's permanent collection includes period decorative arts, furniture, ceramics, and a dozen full-sized wooden boats. The two-acre campus sits on a quiet street–a perfect spot to enjoy a picnic lunch or a cup of coffee with free WiFi on a sunny day.
Special Exhibit: "Destination: Osterville!"
Explore Osterville's Inns and Lodges through archival images and artifacts from the Museum's permanent collection.
Regular hours: Thursday to Saturday, 10 a.m. to 2 p.m. through September 17
Crafting A Legend: The Stories of the Crosby Boats
Learn the stories behind the magnificent Crosby boats gracing Nantucket Sound for over a century through archival boat plans, photos and first-hand interviews.
Sail Into History
Tour our newly redesigned exhibit on The Wianno Senior. Learn how these magnificent Crosby boats – gracing the Nantucket Sound for over a century – are made. Thanks to a generous grant from the Horizon Foundation.