Osterville Historical Museum - News & Events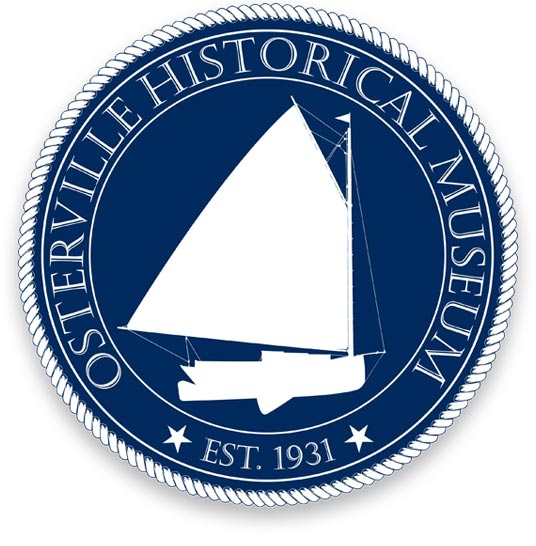 Osterville Historical Museum
2023 Calendar of Exhibits and Events
JUNE 15
OPENING DAY
Exhibit in the Captain Jonathan Parker House.
10:00 a.m. to 2:00 p.m.
Thursday through Saturday, through September 23.
JUNE 16
OPENING DAY
OSTERVILLE FARMERS' MARKET
9:00A.M. to 1:00P.M.
Find the best of sea and land with over 30 local farmers and artisanal food vendors. Join us every Friday through September 22.
Rain or shine. Enjoy free admission to the Museum.
JUNE 24
GRAND OPENING CELEBRATION
of the Wianno Post Office.
4:00 p.m.
Join in the ribbon cutting for the official dedication of the historic Wianno Post Office.
JULY 14
"Night at the Museum" Movie
7:30 p.m. Free admission.
Bring a beach chair or a blanket and join us for movie night in our back field. Enjoy offerings from our food truck. 
JULY 15
Village Day Car Parade
Cars gather on the grounds of the Museum beginning at 10 a.m. prior to the start of the Village Day Parade at 1 p.m. No pre-registration is required.
JULY 23
Art @ The Museum
4:00 to 6:00 p.m.
Renowned Cape Cod artists in a one day show & sale to benefit the Osterville Historical Museum.
AUGUST 17
32nd Annual Vintage & Antiques Market
9:00 a.m. to 3:00 p.m.
One day with endless one-of-a-kinds. Dozens of dealers from around New England on the grounds of the Osterville Historical Museum.
Admission $10.
Plenty of free parking.
SEPTEMBER 23
Last Day of the 2023 Season
10:00 a.m. to 2:00 p.m.
After the 23rd the Museum is closed to the general public but will remain open for special events. Please contact the Museum for out-of-season schedule and availability.